Reservation Policy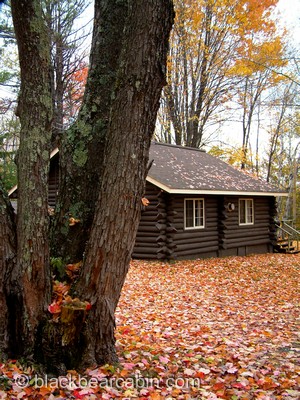 Reservations require an initial deposit. We accept personal checks or payments through PayPal. If it becomes necessary to cancel your stay, please provide us with notification as far in advance as possible.

If we are able to obtain a replacement reservation for the period you wish to cancel, we will refund your initial deposit.

Reservations are made on a first-come-first-serve basis. We must receive your deposit within one week of your confirmation.

The minimum stay for Spring, Fall, and Winter is three days.

The minimum stay for the summer months is one week.

A $300 Security Deposit is required. After your departure, the cabin will be inspected and the deposit will be returned within two weeks.
Rates * (Up to 4 Guests - Maximum 6 Adults)
Season

Min. Stay

Weekly

Daily

Spring (Apr, May)
Three Days
$750
$150
Summer (Jun, Jul, Aug)
One Week
$1,000
N/A
Fall (Sep, Oct, Nov)
Three Days
$1,000
$160
Winter (Dec, Jan, Feb, Mar)
N/A
N/A
N/A
There is a $50 cleaning fee for stays of less than one week.
Rates do not include Michigan 6% Sales Tax.
Additional charges apply for extra guests.
Check-In/Check-Out
Check-in time is 4:00 PM or later.
Check-Out Time is 10:00 AM or earlier.
Pet Policy
Black Bear Cabin does not allow pets.
Firewood
A limited supply of firewood is provided for the fireplace. Guests are welcome to provide additional firewood.
June 2022
1
2
3
4
5
6
7
8
9
10
11
12
13
14
15
16
17
18
19
20
21
22
23
24
25
26
27
28
29
30
July 2022
1
2
3
4
5
6
7
8
9
10
11
12
13
14
15
16
17
18
19
20
21
22
23
24
25
26
27
28
29
30
31
August 2022
1
2
3
4
5
6
7
8
9
10
11
12
13
14
15
16
17
18
19
20
21
22
23
24
25
26
27
28
29
30
31
September 2022
1
2
3
4
5
6
7
8
9
10
11
12
13
14
15
16
17
18
19
20
21
22
23
24
25
26
27
28
29
30
October 2022
1
2
3
4
5
6
7
8
9
10
11
12
13
14
15
16
17
18
19
20
21
22
23
24
25
26
27
28
29
30
31
November 2022
1
2
3
4
5
6
7
8
9
10
11
12
13
14
15
16
17
18
19
20
21
22
23
24
25
26
27
28
29
30
December 2022
1
2
3
4
5
6
7
8
9
10
11
12
13
14
15
16
17
18
19
20
21
22
23
24
25
26
27
28
29
30
31
January 2023
1
2
3
4
5
6
7
8
9
10
11
12
13
14
15
16
17
18
19
20
21
22
23
24
25
26
27
28
29
30
31
February 2023
1
2
3
4
5
6
7
8
9
10
11
12
13
14
15
16
17
18
19
20
21
22
23
24
25
26
27
28
March 2023
1
2
3
4
5
6
7
8
9
10
11
12
13
14
15
16
17
18
19
20
21
22
23
24
25
26
27
28
29
30
31
April 2023
1
2
3
4
5
6
7
8
9
10
11
12
13
10
15
16
17
18
19
20
17
22
23
24
25
26
27
28
29
30
May 2023
1
2
3
4
5
6
7
8
9
10
11
12
13
14
15
16
17
18
19
20
21
22
23
24
25
26
27
28
29
30
31
June 2023
1
2
3
4
5
6
7
8
9
10
11
12
13
14
15
16
17
18
19
20
21
22
23
24
25
26
27
28
29
30